Watergrove Reservoir
Wardle Road
Ramsden Road
Wardle
Rochdale
Lancashire
OL12 9EN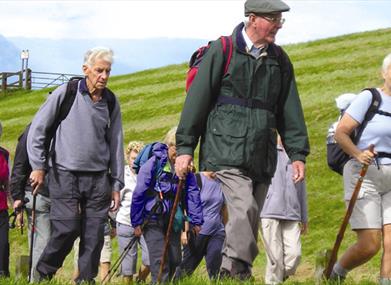 High in the Pennines above Wardle village, the area around Watergrove Reservoir includes walking trails with spectacular views, bird watching, fishing and a link to the Pennine Bridleway. The open moorland above Watergrove makes for a more rugged landscape than the lower valleys.
The area's mixture of moorland, young woodland, wetland and rough pasture - and the reservoir itself - offers a large variety of habitats and a fascinating wealth of archaeological remains.
This area is much appreciated by outdoor enthusiasts and nature lovers.
Opening Times
open
(1 Jan 2019 - 31 Dec 2019)
What's Nearby
St Edmund's Church in Falinge, Rochdale is regarded as one of the finest but least known gems of...

1.61 miles away

Rochdale Town Hall is widely regarded as one of the finest Victorian town halls in Britain. It was...

1.62 miles away

An award winning Arts and Heritage Centre with an Art Gallery, Museum, Visitor Information Centre,...

1.72 miles away

There has been a church on the hill overlooking Rochdale Town Centre for well over 1,000 years....

1.74 miles away

A Grade 2 Listed building of architectural and historical interest within an important conservation...

1.75 miles away

Rochdale's town centre park, the oldest in the borough, is of great historic interest and contains...

1.77 miles away

This unusual museum offers visitors the opportunity to explore the fascinating history of fire...

1.82 miles away

Described as one of Rochdale's hidden gems the church has a beautiful, recently restored mosaic....

1.83 miles away

Healey Dell is one of Rochdale's hidden gems. An area of outstanding beauty that has been...

1.99 miles away

Healey Dell is a beauty spot and wildlife sanctuary rich in industrial archaeology, two miles from...

2.06 miles away

Built in 1892 on the banks of the River Beal, the Ellenroad cotton mill produced fine cotton yarn...

2.58 miles away

2 miles from Newhey, the six reservoirs in the Piethorne Valley are surrounded by open moorland....

3.06 miles away
Previous
Next