Ogden Edge - A Piethorne Valley Walk
Rangers' Office
Ogden Lane
Springmill, Newhey
Rochdale
Greater Manchester
OL16 3TQ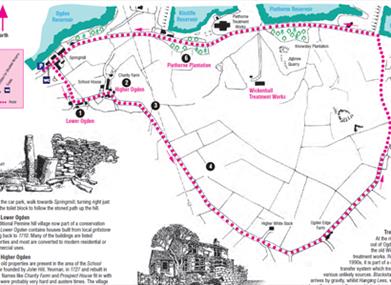 A traditional Pennine hill village now part of a conservation area, Lower Ogden contains houses built from local gritstone dating back to 1710. Many of the buildings are listed properties and most are converted to modern residential or commercial uses.
A walk through a traditional Pennine hill village, leading to open moorland before returning to the shelter of the valley. High level reservoirs, farming and traditional stone buildings are all features of interest. This route follows waymarked public footpaths, and is a medium difficulty walk.
Firm footwear is recommended for this route.